Self-Paced Online Course with Thomas Hübl

Are you ready to explore the next frontier of healing?
Form a stronger connection with higher fields of consciousness and understand how to use them in healing work.
You are invited on a unique exploration of healing and consciousness. Through the ten course sessions of Conscious Healing you will gain a new perspective, moving toward experiencing a direct knowing of the subtle dimensions that are often at play and greatly influence all healing.
In this course you will explore how to develop greater sensitivity and stillness as you become more aware of your own states and any gaps you may have that act as blockages to being an effective healer.
You'll increase your capacity to help others exponentially AND greatly accelerate your own spiritual evolution.
As the course progresses you will move into how you can be an instrument and conduit for helping others heal themselves. Lastly, you'll explore how this work can be applied to larger groups and to work with collective traumas.
With the Conscious Healing course, you'll expand your capacity to go out into the world to be of the highest service.

"Every one of us who is working to help others is the embodiment of the self-healing mechanism of humanity. We each play a part in activating the global immune system."
– Thomas Hübl
What Makes the Conscious Healing Course Unique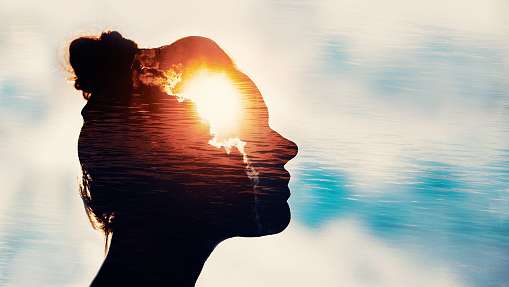 Working with States of Presence
In order to be truly present with another person or group we need an inner state that is different from our ordinary state of consciousness. Learn practices that cultivate a state of presence and fluidity so that you can hold greater space for others.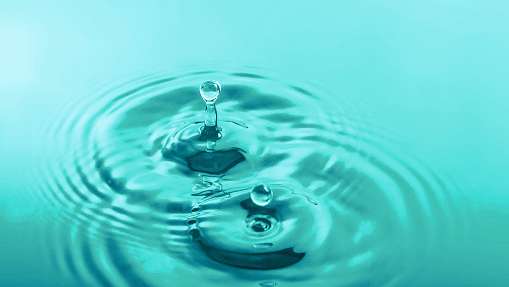 Developing Precise Attunement

Often we misread what is happening within our clients and colleagues. When you learn to precisely attune to others on all levels you have access to a larger field of information, revealing where traumas are held or energy is blocked.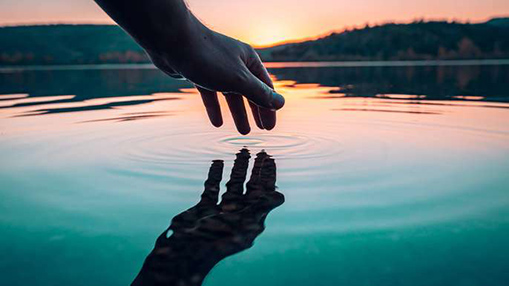 Opening up Subtle Capacities
When you are able to create a connected relational space with another person, you get a clearer sense of what is really behind the symptoms they are experiencing. Through synchronization, you can become an 'instrument' that can receive more information and help others more effectively.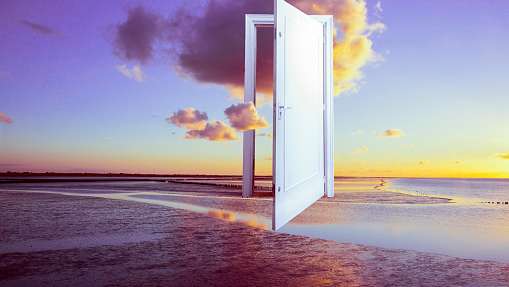 Integrating Evolutionary Practices
Learn specific practices that can advance your own spiritual and evolutionary growth and expand your capacities as a healer. Working on your own inner development enhances your capacity to help others and dramatically expands the depth and scope of work that is possible.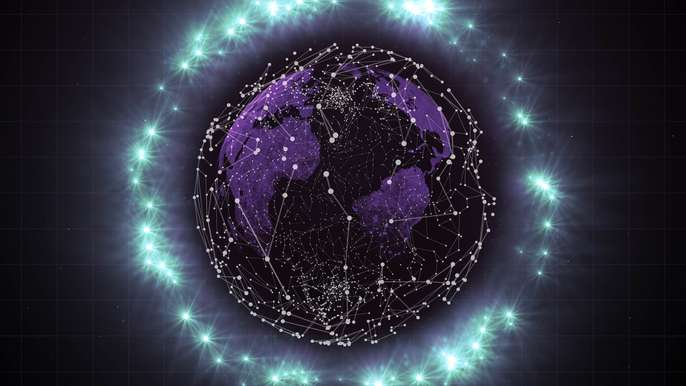 Recognizing Collective Trauma
We are all born into a "pre-traumatized" field and are living with the residue of events that may have happened hundreds or thousands of years ago. Learn to recognize how collective trauma has affected you and to more clearly see how collective and intergenerational trauma impacts your clients.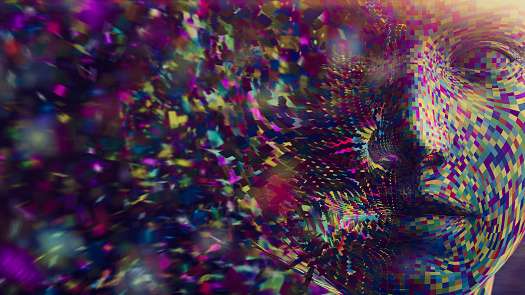 Being Part of the Self-Healing Mechanism of the World
Humanity has evolved through an ongoing cycle of wounding and resilience. By learning to see the social and transgenerational dynamics behind trauma, your work with individuals can also become part of the self-healing mechanism of the world.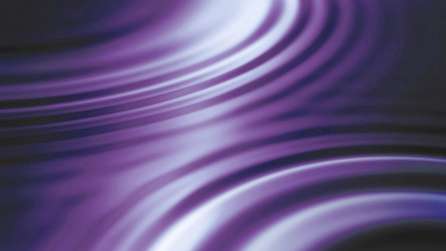 Establishing Group Coherence
When working with the different levels of trauma that emerge in a group setting it is necessary to establish a high level of coherence. As a facilitator, you can develop the skill to activate group coherence and collective presence so the group becomes a potent resource for healing.
Restoring Relational Networks



Health is not just an individual matter and we must also attend to the collective dimension of health and well-being. This means looking at how to recognize, restore and repair relational networks that already exist or that have been disconnected.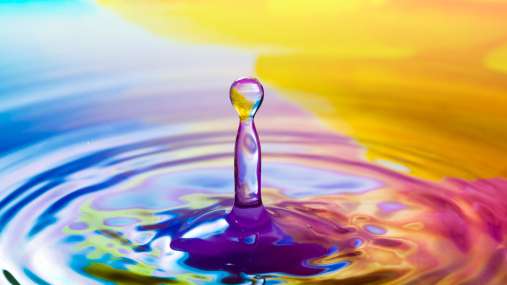 Being a Fully Embodied Healer
One of the highest levels of working as an embodied healer is a deeply embodied transmission and beingness that is expressed as a feeling beyond words. It is vital to develop your ability to work on the energetic and intuitive levels and continually refine your level of embodied presence in order to truly serve others in the moment.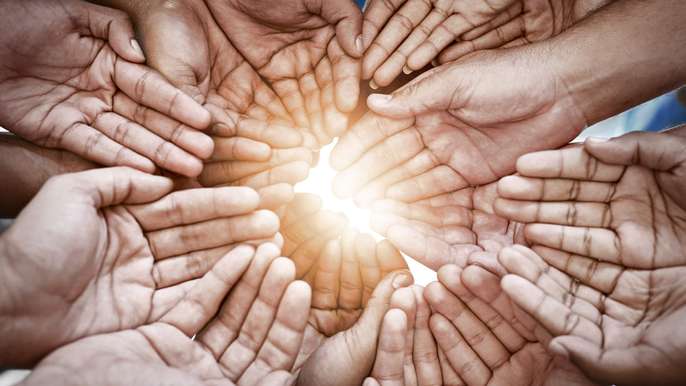 Awakening Beyond Separation



Our core wound is separation. We see the world as if through a broken glass, and this distorted view lies behind the symptoms of illness and conflict we experience. Through spiritual practice we aspire to awaken to a level of consciousness that transcends the illusion of separation, which enables healing at all levels.

How Students Are Using This Work in Their Practice
"Studying with Thomas has really magnified every part of the way that I work with people. It's helped me to be a living, relational intelligence with people's healing process or growth process."
– Ryan M., Osteopath and Somatic Coach, Davis, CA, USA
---
"When I am with my clients, I can tune deeper into myself as I'm talking to them and I can feel more their experiences in my own body. So my body has become more of an ally for me to support others."
– Laura C., Psychotherapist, Mexico City, Mexico
---
"I don't know where else I would learn this. It's so unique. And it is so essential. There's a truth that comes across in Thomas' teaching that is like an intuitive knowing."
– Elaine M., Psychotherapist, Montana, USA
Meet Your Teacher
THOMAS HÜBL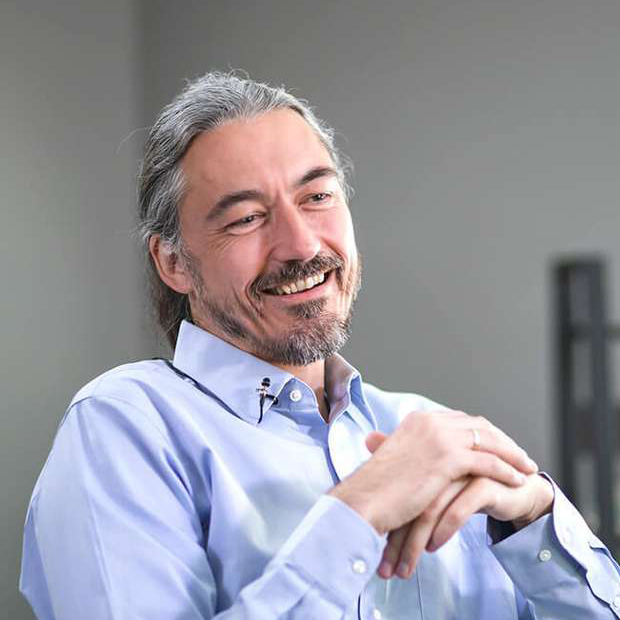 Thomas Hübl is a teacher, author, and founder of The Academy of Inner Science. His teaching integrates the core insights of the great wisdom traditions with the discoveries of contemporary science, combining somatic awareness practices, advanced meditative practices, and relational attunement to work with trauma and shadow issues
Through his online courses and in-person retreat programs, Thomas has trained thousands worldwide in the principles of conscious healing. The origin of his work and more than two decades of study and practice on healing collective trauma is detailed in his book, Healing Collective Trauma: A Process for Integrating Our Intergenerational and Cultural Wounds.
"Working with Thomas has enabled me to be much more precise in my healing methods for people with trauma. He has given me greater clarity on how to focus my spiritual practice in a way that benefits me personally as well as the healing work I do."
— Sharon Y., PhD. Licensed Marriage and Family Therapist
---
"Thomas's teaching is very refined and clear. I have found both the information and the energetic field that he co-creates with the group to be extremely useful for me both professionally and personally."
— Michael R., Psychotherapist
Course Curriculum
Each course session includes teachings from Thomas on video, plus downloadable course materials: teaching session audio file, guided meditation audio, and complete PDF transcripts.
SESSION 1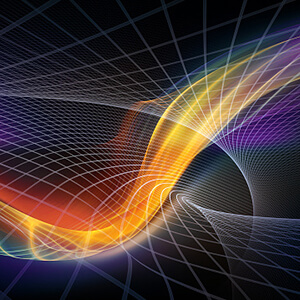 Space, Energy, Structure
We begin with an exploration of space as a fundamental need for healing – and for the soul. You'll establish the importance of physical, mental, and emotional coherence, and learn to recognize how fragmentation of these vital functions underlies many symptoms we see in our lives.
Topics Include:
The archetype of the healer
The energy of perception
Interconnectedness and Separation
Meditation Title
Discover Your Leading Edge of Exploration
---
SESSION 2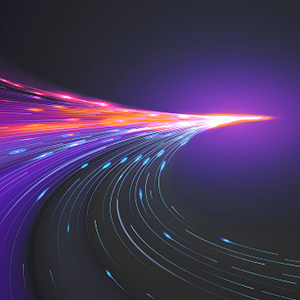 Bringing Energy into Alignment
In this session you'll explore the essential ability to be with what is, and how to shift "difficult" moments into opportunities for awakening. You'll begin the process of developing a healthy structure so you can channel your energy and become a vessel for healing.

Topics Include:
Creating a lifestyle to digest daily experiences
Witnessing others in your nervous system
The myth of the "difficult" person or situation
Meditation Title:
Allowing Experience To Flow Through You
---
SESSION 3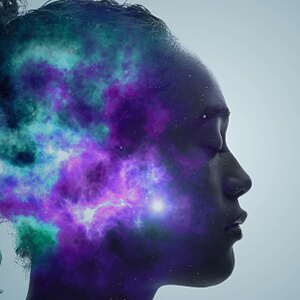 Presencing the Soul
In this session you'll learn to synchronize your mind, body, emotions, and strengthen your base. You'll explore the causes of suffering and build a healthy path towards alignment.
Topics Include:
Understanding integration and alignment
Tapping into thousands of years of healing experience
Transitioning fear to curiosity
Meditation Title:
---
SESSION 4
Practicing Subtle Competencies
In this session you'll develop your ability to use your entire nervous system – mind, body, and emotions – to witness what you're thinking and attune to the information of others.
Topics Include:
From the Most Specific, the Universal Shines Through
Building your capacity to cultivate presence
Discerning projection from perception
Restoring your capacity to relate
Meditation Title:
The Power of Life to Heal Itself
---
SESSION 5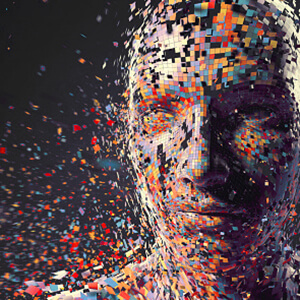 Restoring our Ethical Way of Living
In this session your purpose is revealed as the intention that flows through you, connecting you to the world and the deeper creativity of your soul. You'll develop an understanding of alignment and gain greater clarity about how difficulties can be the path to growth and development.
Topics Include:
Connecting to the Creative Impulse of the Soul
Understanding vs. interpretation
Creating safety
Meditation Title:
---
SESSION 6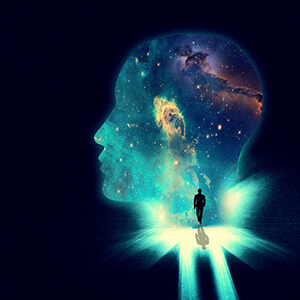 Moving from Inspiration to Embodiment to Witnessing

In this session you'll strengthen your ability to be with whatever is happening in yourself, or with a patient, or in culture or the world. You'll explore ways to be present and vulnerable even in challenging circumstances.
Topics Include:
Distinguishing who you are in relation to what happens
Moving through 2D, 3D, and 4D vibrations
Presencing collective fear
Meditation Title:
Listening to Your Inner Connection
---
SESSION 7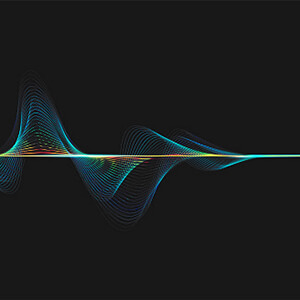 Realizing Levels of Coherence

In this session you'll explore the line of intention – personally, in groups, and as a facilitator. Every one of us has an intention, or what we call "purpose". Our soul has an intention through us in this lifetime. The more that intention line is grounded, the stronger and more coherent is its effect.
Topics Include:
Attunement with ourselves as individual
Establishing group coherence
Synchronizing with a group field
Meditation Title:
Infusing Awareness into the Social Environment
---
SESSION 8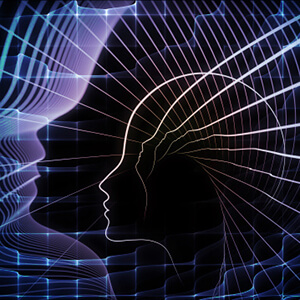 Serving the Higher Intelligence of the Group
In this session you'll be training yourself to listen for subtle incongruencies in your life – learning to see what is there but not so present. When we listen to how the unconscious speaks to make itself visible to the conscious world, we increase the resolution and contribute to greater group coherence.
Topics Include:
Clearing your vessel to be a response-able facilitator
Growing your capacity to presence incongruence
Coherence building: Aligning the past with the now
Meditation Title:
Meditation #1: How Do You Feel Right Now
Meditation #2: Asking for Healing, Insight, or Innovation
---
SESSION 9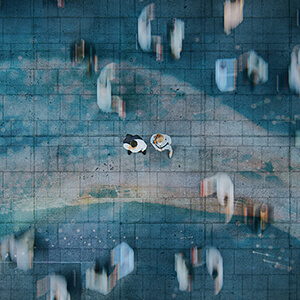 Illuminating Collective Trauma Fields

In this session you'll explore how to receive a continuous stream of information, opening a channel for your nervous system to download higher consciousness. You'll discover the importance of tuning your instrument to be precise, and learn to set an intention in your energy field to bring information to light.
Topics Include:
Listening to incongruencies to surface the right questions
Separation and fragmentation between mind, body, and emotion
How language encodes trauma
Meditation Title:
Meditation #1: Channeling In-Form-ation
Meditation #2: Listening for Illumination
---
SESSION 10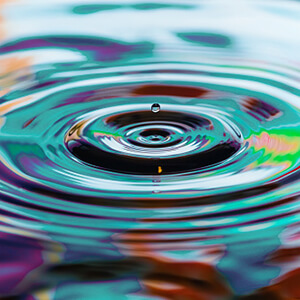 Spiritual Transmission of Stillness and Light
In the final session you'll practice the synchronization of mind, emotion, body, presence, and the inner connection to the light. You'll explore ways to contribute to the development of higher coherent fields as a way to deal with the fragmentation of our world and bring healing to the issues of our times.
Topics Include:
Freeing yourself from trauma resonance
Developing higher coherence
Expanding your cultural witnessing capacity
Meditation Title:
Meditation #1: Connecting to Your Inner Space
Meditation #2: Connecting to the Soul's Light
Here's What You'll Receive in the Program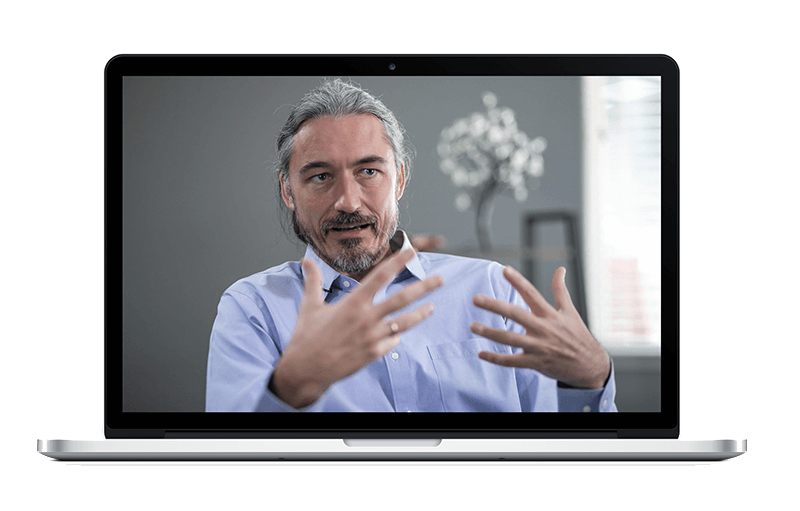 20 hours of Video Teachings with Thomas (ten 2-hour sessions)

Immerse yourself in a deep exploration of the principles of Conscious Healing. These videos provide a powerful energetic transmission that allows new possibilities to emerge.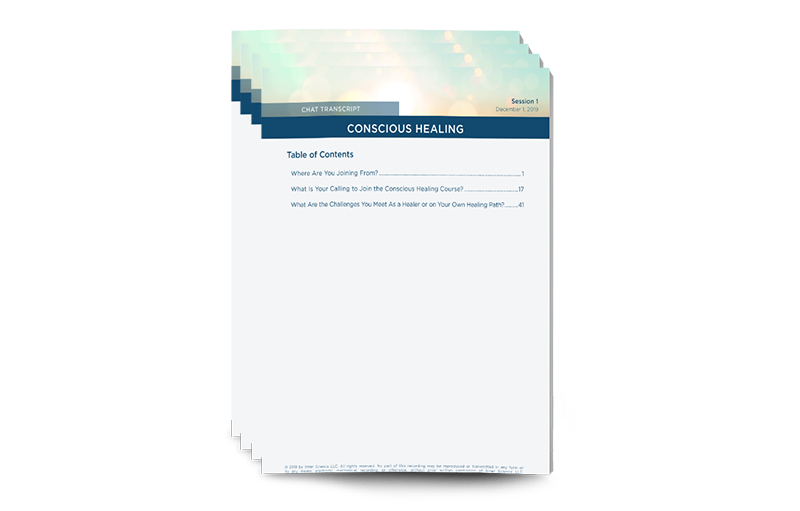 10 PDF Transcripts

Enjoy complete, searchable transcripts of all ten course sessions to read online or download and print.
13 Guided Meditations
Experience profound meditations that expand your awareness and build your capacities for healing.
Graphic Illustrations
Graphic drawings provide you a beautiful visual guide to the material presented by Thomas.

What Students Are Saying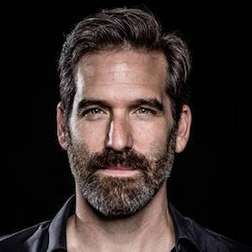 "Through the healing courses with Thomas, there has been a sharpened focus. I feel like I have a new set of precise tools to go within and connect more deeply with what's happening in individuals, and then of course being able to give them a clearer answer about what's going on, because I see it more clearly."
– Gary J., Body-Mind Awareness Trainer, Berlin, Germany
---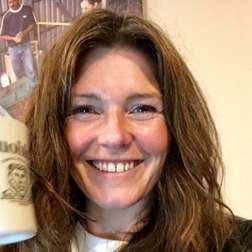 "This is one of the single-most impactful teachings I have ever experienced. My students and I have gained a depth of wisdom way beyond that which was previously possible and the people we work with are reaping the benefit. I highly recommend this work for anyone in the healing profession."
– Catherine A., Craniosacral Practitioner, CA, USA
---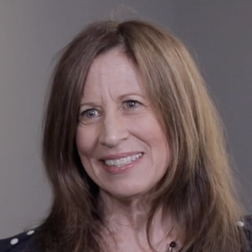 "I've really learned a lot from watching Thomas work with people and how kind and patient and precise he is. He really allows time and space for the process in the group or in the participant to land. And that has helped me in my practice just in watching him work."
– Elaine M., Psychotherapist, Montana, USA
---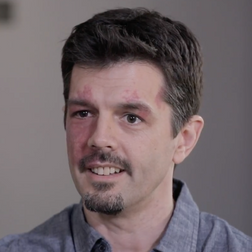 "Studying with Thomas has really magnified every part of the way that I work with people. It's given precision to all of the specific interventions, and techniques, and modalities. It's helped me understand the principles in them, and the mechanics of them more, but also to be a living, relational intelligence with the healing process."
– Ryan M., Osteopath, CA, USA
---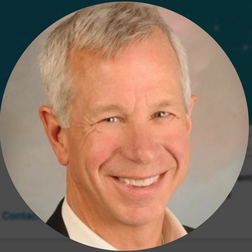 "I think the most important impact to the organization has been simply me. How much can I just naturally quiet down and listen. Thomas says, 'Presence activates potential.' My intention to be open and present to what's going on, including my own contractions, I think has helped my leadership team to do the same."
– David G., Corporate CEO, Kentucky, USA
---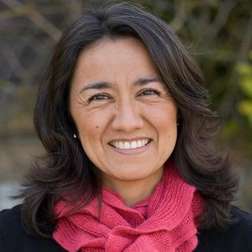 "Since working with Thomas, I've learned to hold a more peaceful space for my clients to bring whatever it is they are dealing with. And I see the difference that makes and how much more they're capable of relaxing. And it happens much more naturally without any need for pushing any kind of outcome."
– Laura C., Psychotherapist, Mexico City, Mexico
Frequently Asked Questions
When does the course start and finish?
Conscious Healing is a completely self-paced online course - you have full access to all course materials immediately and you may study them at the pace that is most comfortable for you.
Will I be able to download the course materials?
Each course module includes materials which you may download and keep on your own computer (subject to our Terms of Use). These include: audio file of the teaching session; guided meditation audio; transcript (PDF), and graphic illustration(s).
How long will I have access to the course?
After enrolling, you have unlimited access to the course for as long as you like - across any and all devices you own.
What is your refund policy?
If you are not satisfied with the course, you may contact us within 14 days of purchase to receive a full refund.
Can I get a preview of the course material?
Yes! We suggest you watch a free video from Thomas,
The 5 Principles of Conscious Healing
to learn more about how you can discover a new approach to healing that integrates your work with your spiritual path and addresses the larger collective trauma in our world today.
Acclaim for Thomas Hübl

"Thomas Hübl's exploration of collective trauma strikes at a core issue confronting our modern civilization."
– Gabor Maté, Author, In The Realm of Hungry Ghosts: Close Encounters With Addiction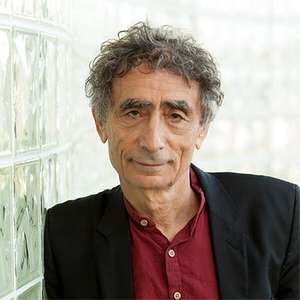 ---
"Thomas is a teacher in full. He embodies a vivid, piercing, utterly contemporary intelligence with the depth of ancient learning. A modern mystic, a profound heart, and a depth of compassion that bids his listener's own hearts to open. Gentle, searching, and true - his leadership evokes at once a sense of loving connection and a thrilling invitation to expand."
– Terry Real, Founder: Relational Life Institute, Author, I Don't Want To Talk About It, and The New Rules of Marriage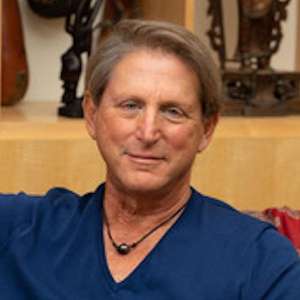 ---
"Thomas is a transformative teacher whose presence, skill and love awaken and empower the natural healer in us all and as a collective. His work is on the leading edge of evolution of the practical application of the science and wisdom for healing trauma to create a connected and sustainable world."
– Christina Bethell, Professor, Johns Hopkins University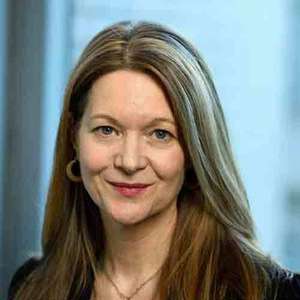 ---
"Thomas Hübl delves deeply into both timeless wisdom and the specific needs of our time. I have found his work with collective healing to be tremendously innovative and eye-opening. . . . what it truly means to take multiple perspectives and live in an open-hearted way."
– Tami Simon, Founder and Publisher, Sounds True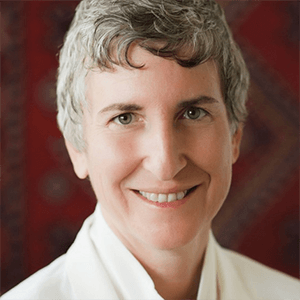 ---
"When Thomas Hübl teaches, a clean, fresh, spacious clarity naturally opens up in and among people—shifting the energy of the room. His presence functions as a kind of permission, and the group field opens in a beautiful, unmistakable way."
– Terry Patten, Author, A New Republic of the Heart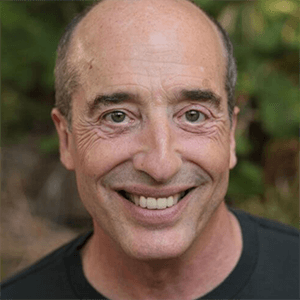 ---
"Thomas Hübl is a spiritual teacher for our time, illumined and practical, rational and deeply profound. He is at once sharp and cutting, yet gentle, receptive, and compassionate. You can't help but expand in his presence."
– Diane Musho Hamilton, Author, The Zen of You and Me and Everything Is Workable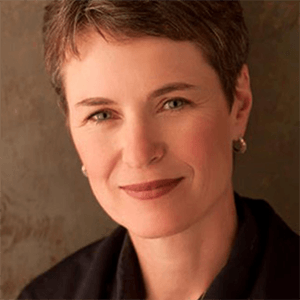 ---
"Thomas Hübl has a unique ability to uncover the underlying dynamics of individual and collective trauma that block the resolution of conflicts. With compassion and insight, Thomas helps people heal their deepest wounds and access their highest potential to be of service in this troubled world."
– William Ury, Author, Getting to Yes with Yourself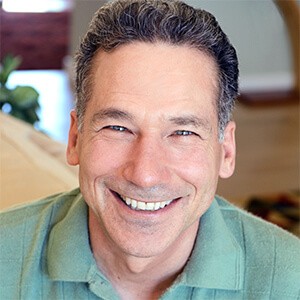 ---
"Thomas Hübl enables people to come into a deeper understanding of presence, compassion, transparency and authenticity. He shows us how to link our developing self-awareness with our potential to be of service in society."
– Scilla Elworthy, Author, The Business Plan for Peace and Co-Founder, Rising Women, Rising World