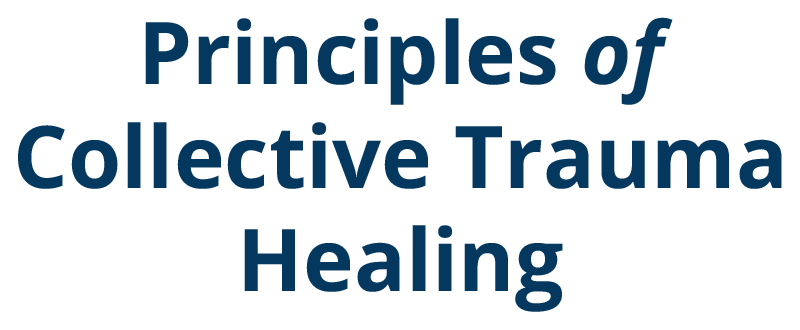 Self-Paced Online Course with Thomas Hübl

Why We Need to Urgently Address Collective Trauma in Our World
We are all born into an unseen field of trauma that often goes unrecognized until it is triggered.
Our societies are currently dominated by trauma energy, and we can see the results. Our worldviews are highly disparate, our realities separate, our perceptions often distorted.
We have seen this recently unfold via the global pandemic, war in Ukraine, and climate change to name a few.
Many of us feel disembodied, cut from our collective roots.
We no longer feel our ancestors, and we find it difficult to presence or connect with one another. We frequently lead unsustainable lives in unsustainable societies. These are the consequences of collective trauma. However, its effects can be tempered or healed and ultimately transformed into resilience.
We are each responsible to each other, to our ancestors, and to our descendants, as well as to the Earth, which is our home. That which has been in the dark is being brought into the light.
We can and must heal the "soul wound" that marks us all. In so doing, we will awaken to the luminous possibility and profound potential of our true and mutual nature as humankind. Integrated and unified, we can step together into the Light of a thriving future, better equipped to co-create our world.
"Trauma is not just a personal experience. It is always embedded in a much wider chain of events and history. Examining our collective trauma is the way to tap into the evolutionary intelligence of humanity."
– Thomas Hübl
The Core Principles of Collective Trauma Healing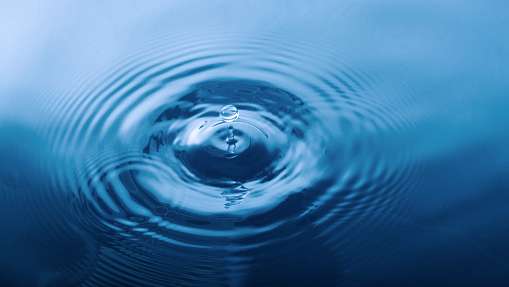 Individual Conditioning
All of us are born into overlapping fields of collective trauma that few ever explore through self-inquiry. We must start by looking at how it has imprinted each of us at a personal level. We will bring to light biases, filters, and unconscious zones that live inside us.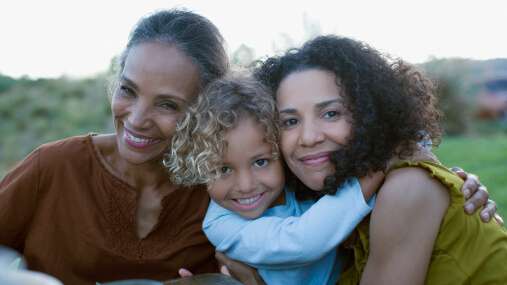 Transgenerational Transmission

Collective trauma lives beyond a traumatizing event. We will explore how it sustains itself through time and how the past narratives are often rewritten. We will illuminate the unseen field to stop fighting with the symptoms and get to the deeper roots of the trauma.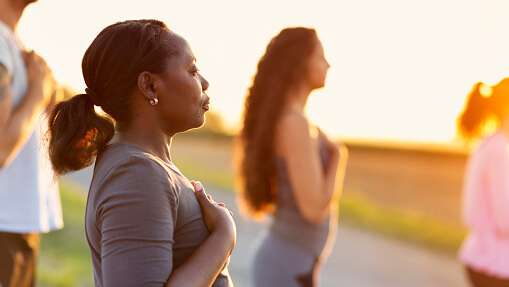 Collective Presencing and Witnessing
When a group comes together to put their attention on a collective trauma then the fragmentation can be made visible and we can discover where to look. We can then work to strengthen our collective presencing.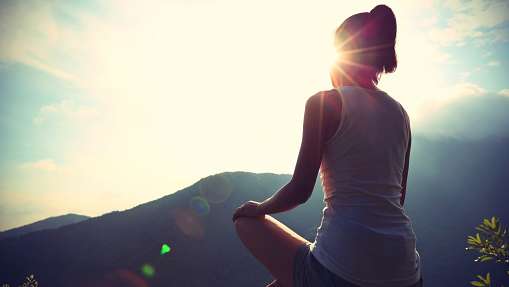 Resource and Capacity Building
We will look at a range of practices and tools to resource ourselves individually and collectively. When working with cold or dormant trauma it is important to be ready to actively hold space for whatever arises in the moment.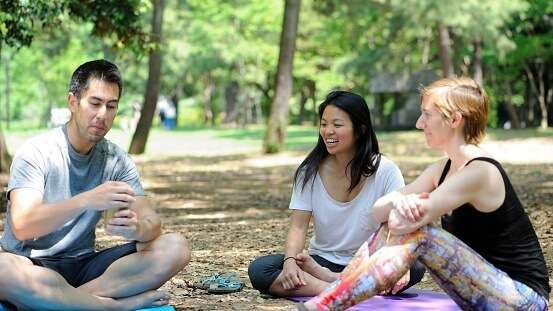 Integrative Embodiment Practices
It is important to understand the quality and degree of disembodiment in ourselves and in our culture. When we face trauma a key result is a dissociative reaction. We will explore the process of embodiment and see how it plays a critical role in healing.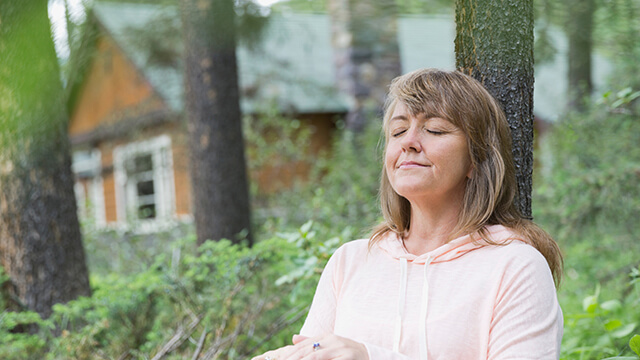 Global Social Witnessing
We will explore being with whatever is present, fully and actively. Learn to acknowledge and feel even discomfort, resistance, and pain with patience and grace. When we do this we will find we have more space, light, and freedom.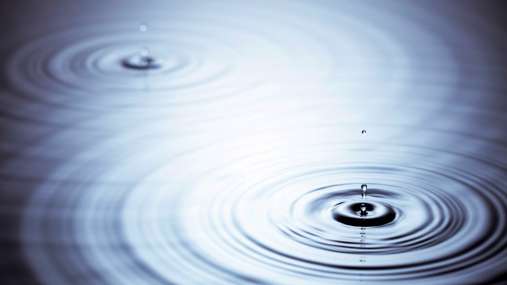 Coherence and Resilience
Trauma creates incoherence, fracturing us within ourselves and separating us from others. Coherence creates a stable field or matrix, which permits resilience. Through resilience we find the capacity to stay present and related even to what challenges us.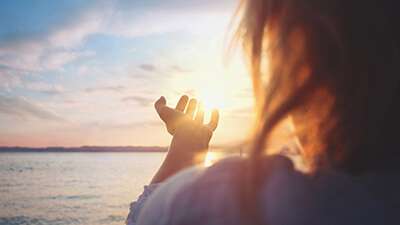 Transpersonal Insight



It is through transpersonal development that we become awake to our essential unity. This also allows us to hold space for others to avoid getting absorbed by any element of the process itself. The level of transpersonal development greatly impacts the results of the healing work.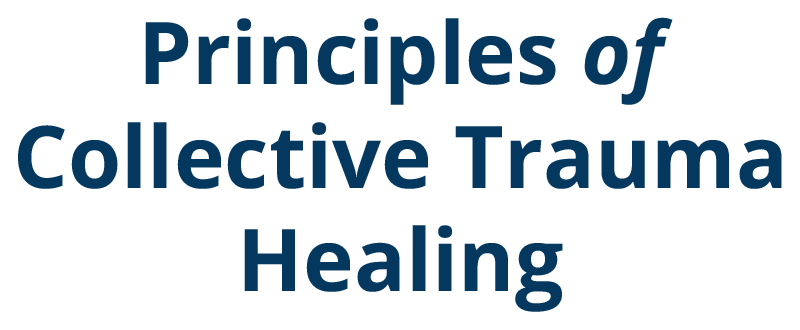 Meet Your Teacher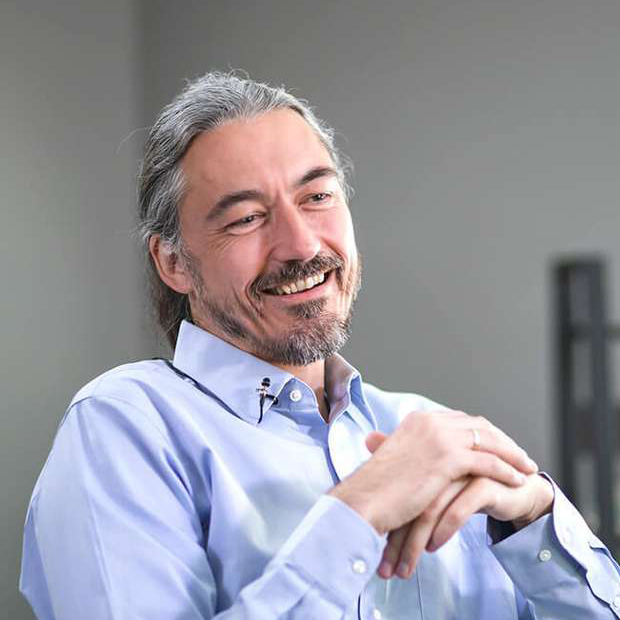 Thomas Hübl is a renowned teacher, author, and international facilitator whose lifelong work integrates the core insights of the great wisdom traditions and mysticism with the discoveries of science. Since the early 2000s, he has been leading large-scale events and courses that focus on the healing and integration of trauma, with a special focus on the shared history of Israelis and Germans. Over the last decade, he has facilitated dialogue with thousands of people around healing the collective traumas of racism, oppression, colonialism, genocides and more in the U.S., Israel, Germany, Spain, and Argentina. He has been teaching workshops and presenting trainings for Harvard Medical School since 2019. Hübl received a PhD in Wisdom Studies from Ubiquity University in 2022.
He is the author of the book Healing Collective Trauma: A Process for Integrating Our Intergenerational and Cultural Wounds, which outlines his "Collective Trauma Integration Process" as a safe framework for guiding groups through collective trauma healing.
Course Curriculum
This 3-part program includes over 7 hours of recorded video teachings with Thomas, guided meditations, downloadable audios, plus PDF transcripts from the Principles of Collective Trauma Healing course Thomas delivered LIVE between November 2020 and February 2021.
PART 1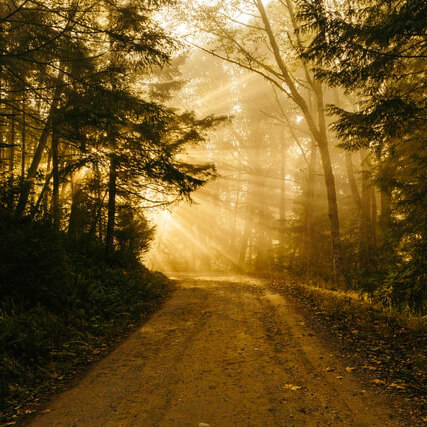 Collective Trauma Principles and Foundational Insights

Each of us is born into a field of collective trauma that we are often unaware of and we also carry collective trauma through our family lineages. In the first part of the training, we will focus on establishing a framework for understanding the conditioning of collective trauma at the individual level and get an overview of the general principles of Collective Trauma work and healing.
Part 1 Includes:
The Definition of Collective Trauma
Meditation: Tuning Our Instrument
Discerning Between Hot and Cold Collective Trauma
Creating Time-Space for Honoring Personal and Collective Numbness
Staying with Numbness, a Protective Function of Our Nervous System
Softening Our Internal Approach to Ourselves
---
PART 2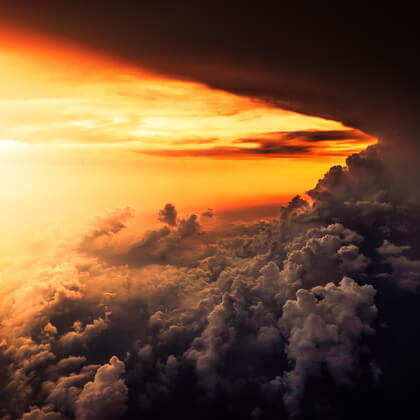 Waking Up the Collective Resonance Body
As recent events have unfolded, humanity has been made even more aware of mass collective events that influence population groups and that cross borders. In this second part of the course we will start to look at mechanisms for working with group collective fields both proactively and also as traumas arise in the moment.
Part 2 Includes:
Meditation: 3-Sync
Bringing Invisible Fragmentation into a Healing Space Within the
Collective Awareness Collective Trauma Integration Process (CTIP)
Meditation: Resourcing
Staying Curious and Courageous Through Peaks and Valleys of Life
Discerning Between Personal, Ancestral, and Collective Trauma
---
PART 3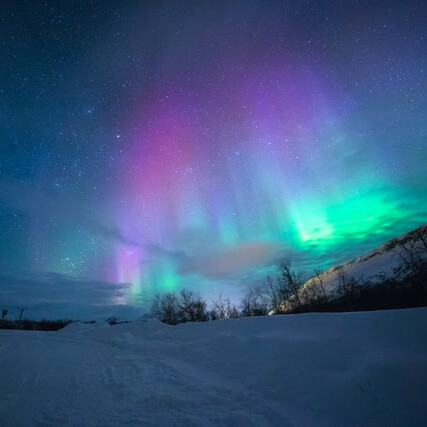 Accessing the Transpersonal Field and the Future of Group Healing Work
As we move into the third part of the course, we will explore how we can illuminate the ancestral stream to reveal the transmission from one generation to the next and how it shows up today. We'll look at how greater embodiment increases our access to subtle information and enhances our ability to get to the root causes of trauma, and examine the future of Collective Trauma healing and facilitation.
Part 3 Includes:
Exploring Intergenerational Transmission of Strength
Ancestral Power, Shadow, and Spiritual Light
Collective Presencing of Our Ancestral Exploration
Every Step of Healing is in the Name of Grace
Closing Remarks + Toning
Here's What You'll Receive in the Program


7+ hours of Video Teachings with Thomas

Explore your personal history and develop new perspectives on collective trauma healing.

Downloadable Audio Recordings

Listen anywhere to downloadable audio recordings of the entire self-paced course.

Complete PDF Transcripts

Enjoy complete, searchable transcripts of all teachings and exercises, to read online or download and print.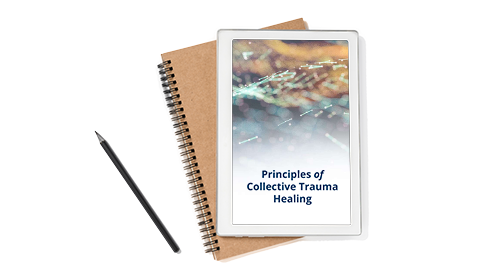 Guided Meditation, Contemplation, and Reflection Exercises
Through guided explorations you'll develop an invaluable healing and resourcing toolkit.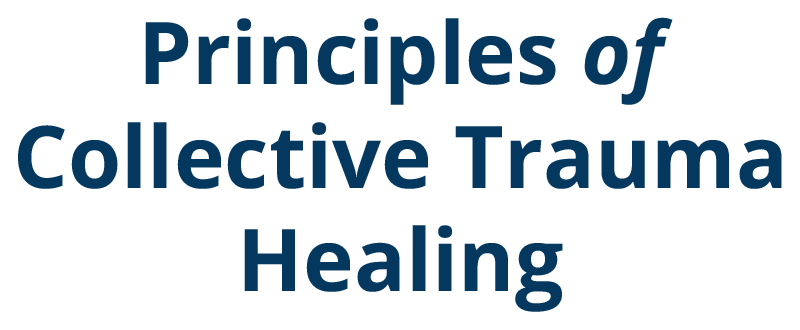 What Students Are Saying
"In my experience, the sessions with Thomas were alive, honest, unravelling, raw, learning, unlearning, relearning, and healing."
– Wanjiku J.M., Teacher, Kenya
---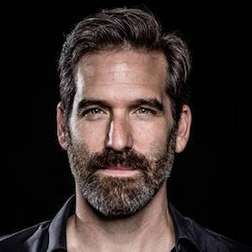 "The course was a chance to take the time and space to actually feel-sense into the energies of trauma in myself and others in a more systematic way than I have till now. That was very valuable, and I felt that it opened me up considerably."
– Gary R., Professor, Psychotherapist, USA
---
"I found the practice related to ancestral trauma healing most helpful to look into the strengths of our ancestors and to also look into the trauma they experienced and to know their resilience."
– Anelie A., Woman Religious Sister, USA
---
"The course provided a solid introduction and some practical experience in the principles of collective trauma healing. The work being done has the potential to initiate the chain reaction required to lift the veil/illusion of separation."
– Will G., Retired Teacher, Canada
---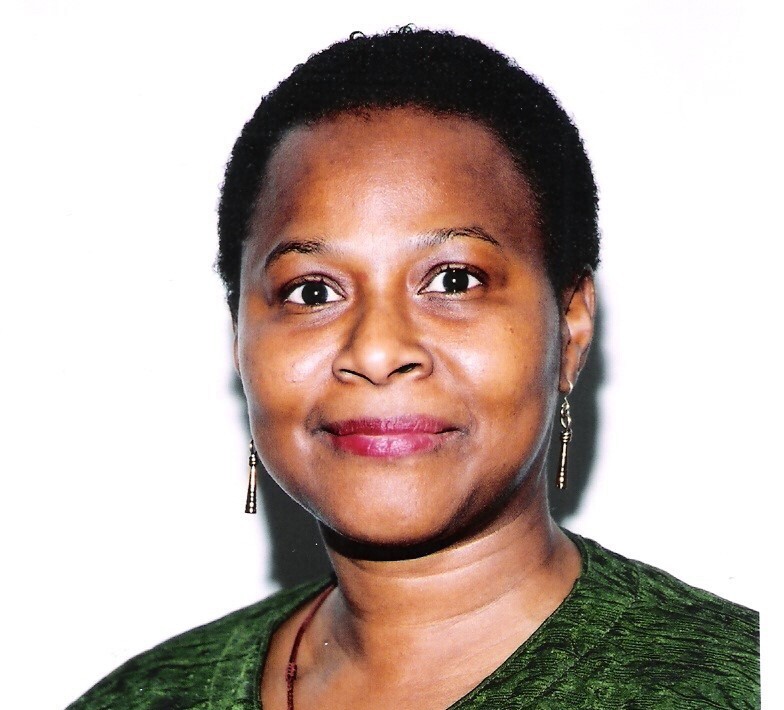 "The course was chock full of things to satisfy my intellectual curiosity. Mr Hübl is a very good, caring and responsive facilitator/communicator."
– Mariama W., Yoga Therapist/Economist working on gender and climate change issues. USA
---
"I am a 75 year old retired psychotherapist so I am not new to being exposed to healing modalities. I was always impressed by the skill, knowledge, expertise, and most of all the caring hearts that radiated from Thomas and his team."
– Majid-Janet W., Retired Psychotherapist, Washington, USA, Architect, Perú
Frequently Asked Questions
When does the course start and finish?
Principles of Collective Trauma Healing is a completely self-paced online course - you have full access to all course materials immediately and you may study them at the pace that is most comfortable for you.
Will I be able to download the course materials?
Each course module includes materials which you may download and keep on your own computer (subject to our Terms of Use). These include: audio file of the teaching session; guided meditation audio; and transcript (PDF).
How long will I have access to the course?
After enrolling, you have unlimited access to the course for as long as you like - across any and all devices you own.
What is your refund policy?
If you are not satisfied with the course, you may contact us within 14 days of purchase to receive a full refund.
Can I get a preview of the course material?
Yes! We suggest you watch a free video from Thomas,
The Emerging Field of Collective Trauma Work
to learn more about how you can discover a new approach to healing that integrates your work with your spiritual path and addresses the larger collective trauma in our world today.
Acclaim for Thomas Hübl

"Thomas Hübl's exploration of collective trauma strikes at a core issue confronting our modern civilization."
– Gabor Maté, Author, In The Realm of Hungry Ghosts: Close Encounters With Addiction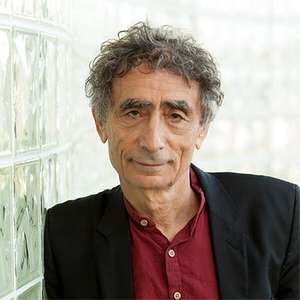 ---
"Thomas embodies a vivid, piercing, utterly contemporary intelligence with the depth of ancient learning. A modern mystic, a profound heart, and a depth of compassion that bids his listeners' hearts to open. Gentle, searching, and true - his leadership evokes a sense of loving connection and a thrilling invitation to expand."
– Terry Real, Founder: Relational Life Institute, Author, Us: Getting Past You and Me to Build a More Loving Relationship, and The New Rules of Marriage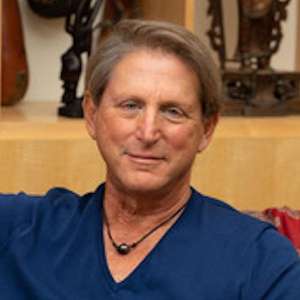 ---
"Thomas is a transformative teacher whose presence, skill and love awaken and empower the natural healer in us all and as a collective. His work is on the leading edge of evolution of the practical application of the science and wisdom for healing trauma to create a connected and sustainable world."
– Christina Bethell, Professor, Johns Hopkins University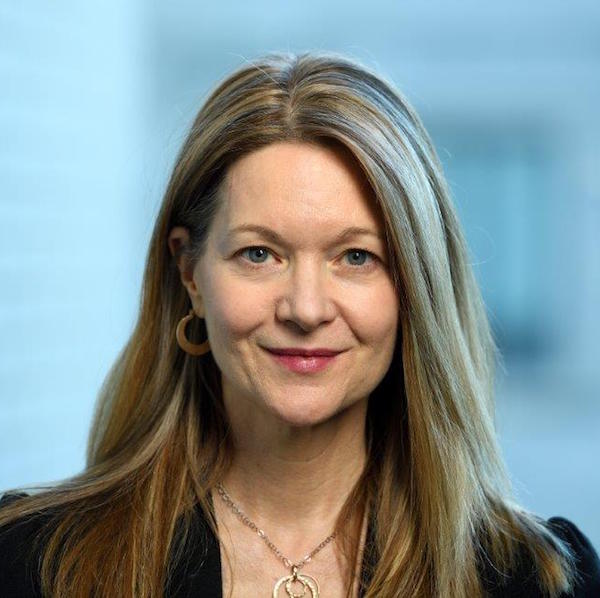 ---
"Thomas Hübl has a unique ability to uncover the underlying dynamics of individual and collective trauma that block the resolution of conflicts. With compassion and insight, Thomas helps people heal their deepest wounds and access their highest potential to be of service in this troubled world."
– William Ury, Author, Getting to Yes with Yourself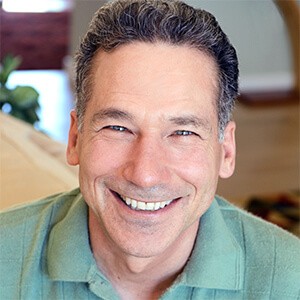 ---
"Thomas brings an amazing sensitivity and perceptiveness to healing collective trauma. His groundbreaking, insightful, and heartfelt work is greatly needed in these times."
– Diane Poole Heller, PhD, Author, The Power Of Attachment, and Healing Your Attachment Wound