A self-paced, online course from Thomas Hübl

This course is for anyone who has ever longed for an inner connection to spirit, to a deeper consciousness, to feeling more guided and embedded in the flow of life.
We are rich human beings, composed of multiple streams of intelligence, and each of us radiates all the information of our life into the space.
In this course, you'll learn what it means to tune in to these multiple levels of information. Through contemplative practices and the development of subtle competencies you will improve your capacity to be present and be able to receive more of the information that is all around you.
When you train in the mystical art of transparent communication, you'll refine your knowledge and understanding of space, presence, energy, and movement while awakening within the social and relational field of your life.
"Transparent Communication is not just an improvement in our capacity to communicate; it's actually a mystical practice, a contemplation of life itself."
– Thomas Hübl
Connect to a deeper knowing, moment to moment, and apply it in your life.
In this transformational course, Thomas will guide you through 7 modules that are both practical and profound. You'll explore the art of communication from the mystic's perspective – a contemplative approach, embodying a deep authenticity and attunement.
MODULE 1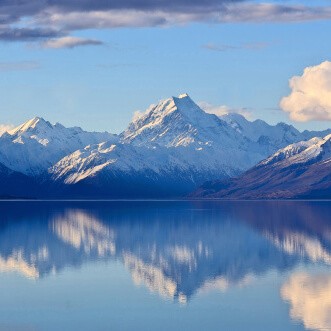 The Art of Contemplative Communication
In this session, Thomas speaks about how we can turn our daily lives into a deep practice that will increase our relational capacities. He offers a practice we can do to presence our current perceptions, and goes into stillness and movement, transcending our habits, and illuminating and filling the relational field with awareness.
Topics Include:
Every Moment Counts
Presencing the Current Perception
Stillness and Movement
Transcending Habits
Two Modes of Listening
The Relational Field
Transforming Fears into Power
Creating Space in Contraction
Meditation:
Mindfulness and Presencing
---
MODULE 2
Core Motivation: The Emergent Energy of the Soul
In this session, Thomas introduces the principles of belonging and becoming, expands on essence, and offers practices to explore our core intelligence. He also guides us to deepen our awareness of our physical, mental, and emotional states, and to learn to "look" with our whole body.
Topics Include:
Listening, Perceiving, and Communicating
Practice, Spaciousness, and Attunement
Wholeness, Intimacy, and Developing our Human Instruments
Essence and Essential Conversation
Energy of the Heart: Belonging and Becoming
Transparent Communication is Studying the Book of Life
The Effect of Trauma on Belonging and Becoming
The Restoration of Belonging is Through Relating
Meditation:
Mapping Your Inner Landscape: Body, Emotions, and Mind
---
MODULE 3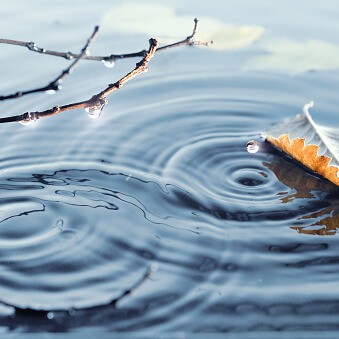 Exploring the Relational Field
In this session, Thomas teaches how we can develop our relational competence by becoming more attuned to others' thoughts, feelings, and embodiment. He also guides us through a practice to gain a deeper sense of inner spaciousness.
Topics Include:
Developing Awareness of Your Inner-Body Communication
Finding Our Place: Belonging and Becoming
Practicing 24/7 in the Marketplace
Developing Our Relational Capacities
The Higher Intelligence of Attunement
Becoming Aware of the Synchronicity of Body, Emotions, and Mind
Cultivating a Mature Emotional Perspective
Meditation:
---
MODULE 4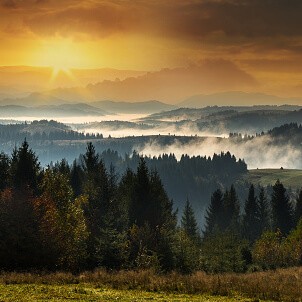 Creating Inner Space to Bring in the Future
In this session, Thomas discusses rewriting evolution (changing habits), explains the four pillars of coherence, and talks about creativity and emergence as essential to our evolutionary path.
Topics Include:
Balancing Space and Energy
Separate Consciousness vs. Field Consciousness
Transparent Communication as an Evolutionary Practice
Committing to a "Forever" Practice
Practicing Presence Moment to Moment
Shadow as a Process We Participate In
Finding the Wisdom to Meet Technological Evolution
Meditation:
Inner and Outer Coherence
---
MODULE 5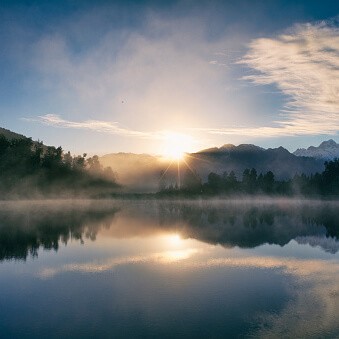 Training the Capacity for Intuition
In this session, Thomas teaches how to access our intuitive knowing, how to notice and use subtle irritations in our practice, and how walking a conscious path means that the difficulties in our life are not in the way—they are the way.
Topics Include:
Presencing Perception to Create Inner Spaciousness
Mapping Your Inner Body Landscape
Training Your Capacity for Inner Intuition and Wisdom
Discerning Between Process and Interpretation
Processing the Karma of the Day
Body/Mind Synchronization
Resonating with and Feeling Another's Frequency
Relaxing into Your Inner State
Meditation:
Listening to the Spaciousness
---
MODULE 6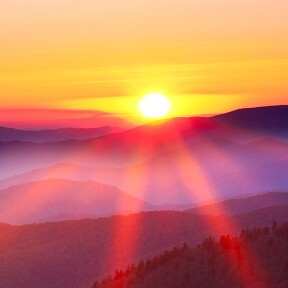 Inspiration and the Creative Power of 'Yes'
In this session, Thomas takes a closer look at life energy and provides practices to regenerate our chi and substance. He also guides us through an exploration of our relational network and talks about the importance of staying with the evolutionary tensions that can arise in relationships.
Topics Include:
Leaving No Trace
Chi and Substance
Contracts and Change
360 Degree Response-Ability
Illumination of the Informational Field
Shadow Landscapes
Exploring How We Spend Our Life Energy
Presence Is Our Natural State of Being
Meditation:
Exploring Your Energy Field Potential
---
MODULE 7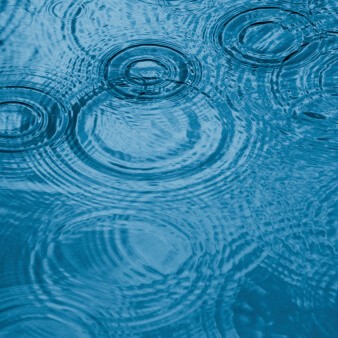 Becoming a Social Mystic
In this final session, Thomas talks about becoming a "social mystic," making one's every encounter an opportunity for contemplative attunement. He speaks also about how practicing as a community can help us to reach our highest potential, both individually and collectively.
Topics Include:
Synchronizing Our Awareness of Space and Energy
Cultural Aspects of Transparent Communication
Constant Re-relating is the Dance of Life
Service Evolution in Me and Around Me
Crossing the Red Line in Our Relationships
Listening to the Whisper of Inner Guidance
Hearing Our Awakening Call
The Economy of Love
Meditation:
Awareness of Your Relational Network
Discover how to integrate spiritual practice with your everyday life

Thomas Hübl's work is at the leading edge of evolution. Whether you are familiar with his work or discovering Thomas for the first time, you will be moved and inspired by his profound yet accessible teachings.

These rich sessions are imbued with an energetic transmission that acts a powerful catalyst for transformation.
About Thomas Hübl
Thomas Hübl is a modern mystic, a spiritual teacher whose work integrates the essence of the great traditions of wisdom with scientific knowledge and his own personal experience.
He offers a unique approach for living as a "mystic in the marketplace," guiding people towards a deeper level of self-awareness and a life of authentic expression, service, and alignment.
Since 2004 Thomas has been active leading workshops, multi-year training programs, online courses, and events for a worldwide audience.
Course Features
Each module includes a two-hour teaching from Thomas on video, plus downloadable course materials: a teaching session audio file, a separate guided meditation audio, and a complete transcript.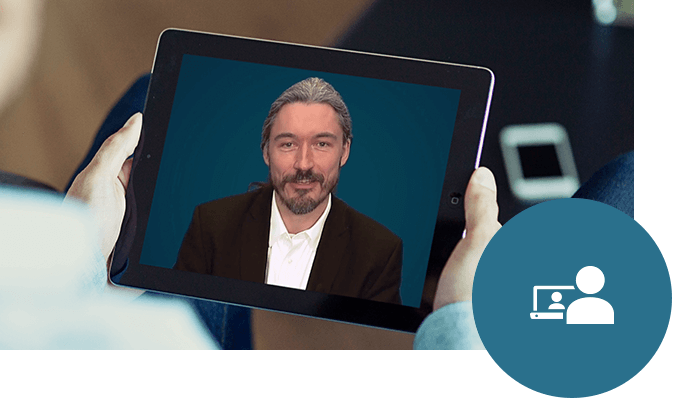 Seven Teaching Sessions
In 7 two-hour sessions, Thomas guides you in how to apply the mystical art of transparent communication in daily life.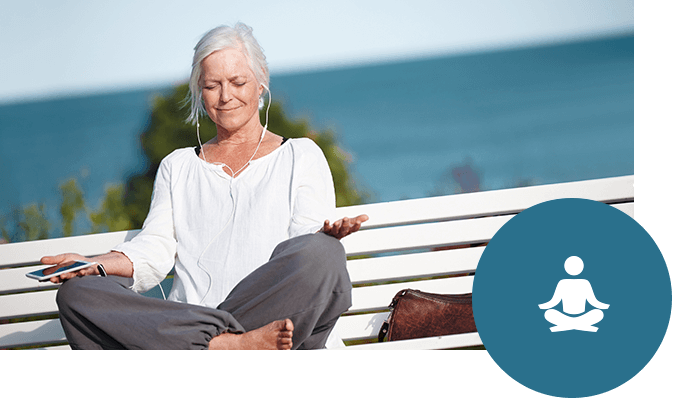 Seven Guided Meditations
Guided meditations with Thomas deepen your awareness and embodiment of the key principles of transparent communication.

Complete Transcripts
Detailed transcripts of all 7 course sessions are included. Read the transcripts online or download and print.

BONUS PRACTICE SESSIONS
In a series of four videos, Markus Hirzig reviews some of the main practices from the course and gives additional, concrete guidance on how to apply them in your life.

What Students are Saying About the Course
"This has been life altering. Thomas' transmission is palpable, and my life has changed deeply. I am already going back over the lessons and finding new treasures."
– Sophia A., St. Louis, Missouri, USA
---
"I benefited from Thomas' deep understanding of life, his accuracy in expressing ideas, his inspiration when answering questions. The guided meditations in the course sessions were deeply inspiring. The homework led me to insights and revelations. Thomas' energy inspired me to see clearly that communication is a domain where I can perform a spiritual practice."
– Dana R., Cluj, Romania
---
"I have great appreciation of the content covered in this particular course. I have come to a new understanding of some aspects of my own life through many of the transmissions. Each awareness allows for some level of healing to take place within me. As one layer starts to unravel, it opens up space for another to emerge."
– C.W., Canmore, Canada
---
"I found the course came at the perfect time for what was happening in my life and it has given me the insight needed to deal with some major life events."
– Donna M., Scotland
---
"The course combined wonderful theory and practice. It boosted my ability to be in a healthy relationship with others, and significantly heightened my capacity to be aligned with the evolutionary force at all times."
– Susan C., Seattle, Washington
---
"[The course was] Life changing. Creating new energy. Higher consciousness. Immediate positive change in intimate relationship."
– Steve B., Lopez Island, Washington
---
"It is transforming my life! I am finding myself better able to understand why and how I am responsible for my connections with others. It's invaluable!"
– Bobbie W.
---
"[I got] inspiration, support, principles that i can apply in my day to day life motivation to stay in my practice."
– Rani B.
---
"I am very touched by the experience of the past weeks. I am so touched be this inner space I am now connected with and I realize what a wonderful treasure lies within myself, always there for me. This gives gives me a great happiness."
– Baerbel H., Germany
---
"The entire course is transformational. [I am] going through each session again - reviewing practices and homework. So much to embody. This is a course that can potentially radically transform communication in my life."
– Lynne O., Cape Town, South Africa
What Colleagues are Saying About Thomas

"Thomas Hübl has a unique ability to uncover the underlying dynamics of individual and collective trauma that block the resolution of conflicts. With compassion and insight, Thomas helps people heal their deepest wounds and access their highest potential to be of service in this troubled world."
– William Ury, Author, Getting to Yes with Yourself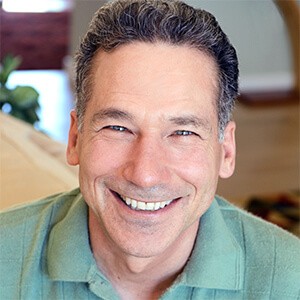 ---
"Thomas Hübl delves deeply into both timeless wisdom and the specific needs of our time. I have found his work with collective healing to be tremendously innovative and eye-opening. . . . what it truly means to take multiple perspectives and live in an open-hearted way."
– Tami Simon, Founder and Publisher, Sounds True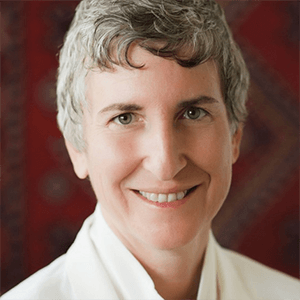 ---
"When Thomas Hübl teaches, a clean, fresh, spacious clarity naturally opens up in and among people—shifting the energy of the room. His presence functions as a kind of permission, and the group field opens in a beautiful, unmistakable way."
– Terry Patten, Author, A New Republic of the Heart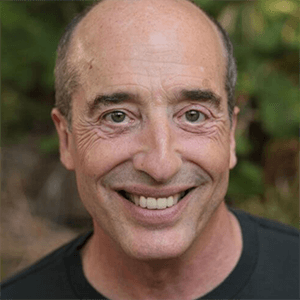 ---
"Thomas Hübl is a spiritual teacher for our time, illumined and practical, rational and deeply profound. He is at once sharp and cutting, yet gentle, receptive, and compassionate. You can't help but expand in his presence."
– Diane Musho Hamilton, Author, The Zen of You and Me and Everything Is Workable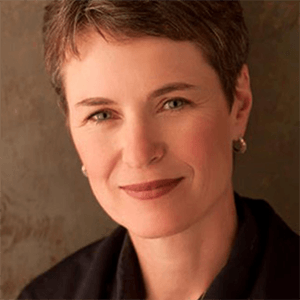 ---
"Thomas Hübl enables people to come into a deeper understanding of presence, compassion, transparency and authenticity. He shows us how to link our developing self-awareness with our potential to be of service in society."
– Scilla Elworthy, Author, The Business Plan for Peace and Co-Founder, Rising Women, Rising World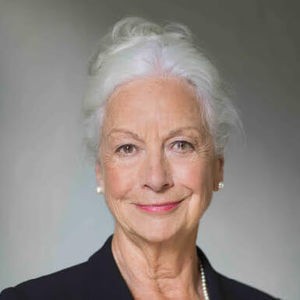 Frequently Asked Questions
Is this course the same as "The Art of Transparent Communication" which Thomas taught as a live online course?
Yes, this course is composed of the lectures, practices, and guided meditations taught by Thomas in his live online course, "The Art of Transparent Communication." This course presents a set of practices and techniques developed over 15 years by Thomas Hübl and is a unique opportunity to study the fundamental principles underlying and enriching all of his teaching.
When does the course start and finish?
The Art of Transparent Communication is a completely self-paced online course - you have full access to all course materials immediately and you may study them at the pace that is most comfortable for you.
Will I be able to download the course materials?
Each course module includes materials which you may download and keep on your own computer (subject to our Terms of Use). These include: an audio file of the teaching session; a guided meditation audio; and a complete transcript (PDF).
How long will I have access to the course?
After enrolling, you have unlimited access to the course for as long as you like - across any and all devices you own.
What is your refund policy?
If you are not satisfied with the course, you may contact us within 14 days of purchase to receive a full refund.
Can I get a preview of the course material?