Essentials
An online mini-course with teachings and meditations
by Thomas Hübl & William Ury
Transform Conflict into Opportunity
You aspire to make a positive difference in the world, and to be a peacemaker in this time of increasing tension.
But sometimes our own pain or personal struggles can hijack our best efforts to powerfully and effectively deal with conflict in our own lives and in the larger world.
In this course, you will learn from two masters how to blend the inner arts of MEDITATION with the outer arts of MEDIATION so that you can stand in a place of grounded presence and apply skillful methods to transform conflicts.
The Meditate & Mediate Essentials mini-course contains seven short video modules to teach key concepts and spark new ideas, plus three powerful meditation experiences. The tools and exercises they reveal will give you new access to creative solutions.
What the Course Includes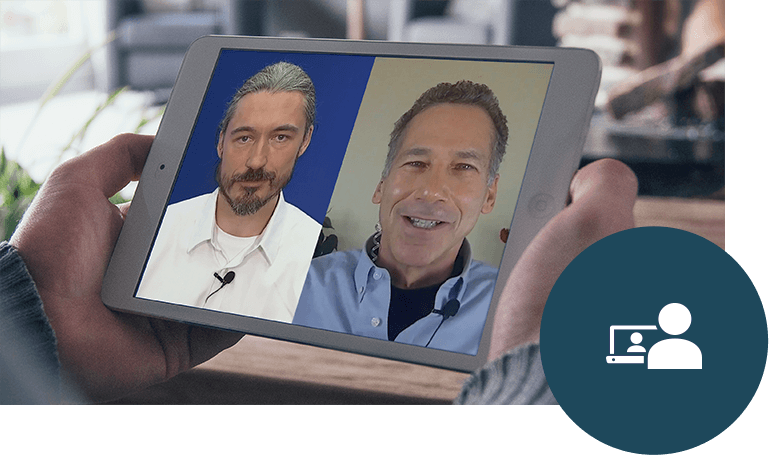 Video Teachings

Watch seven short modules on video. Learn key concepts and spark new ideas!
Preparing to Be of Service in a Changing World
Listening to Ourselves, Listening to Others
Negotiating from the Inside Out
Recognizing the Symptoms of a Trauma Response
Activating the Third Side
Dissolving the Illusion of Separation
What Is Your Calling?
---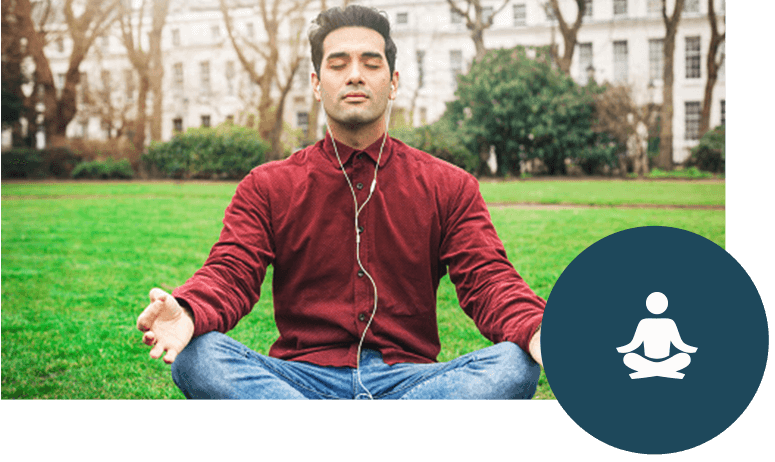 Guided Meditations

Take time to go within with three powerful meditative journeys.
Meditation 1: Explore Your Inner Landscape
Meditation 2: Examine a Conflict from the Balcony
Meditation 3: Contemplate Presence and Emergence
---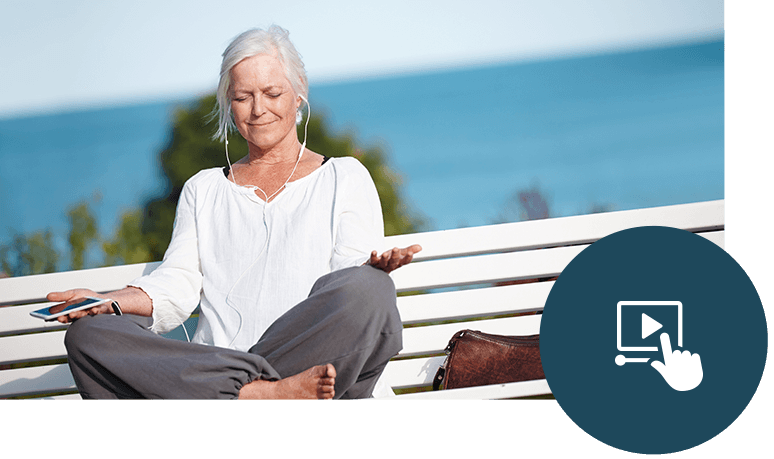 Audio Download

For listening on the go.
All the Essentials teachings in one downloadable audio
PLUS a downloadable audio of each guided meditation
---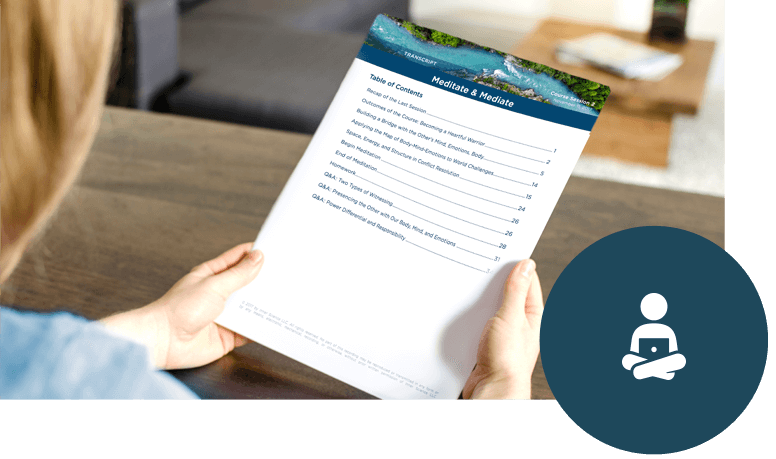 Transcript

All the teachings in one downloadable PDF transcript.


Essentials
About Thomas and William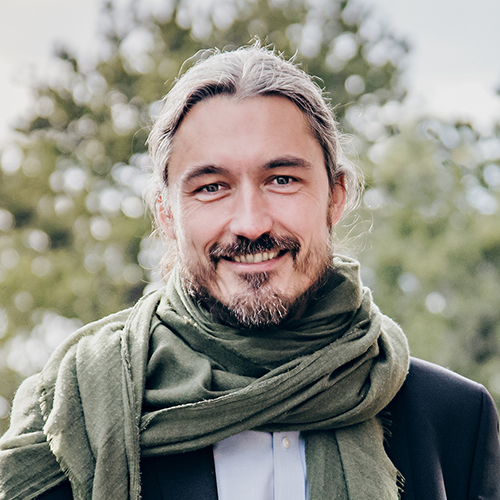 Thomas Hübl
Thomas Hübl is a renowned spiritual teacher who leads workshops, retreats, and multi-year study programs worldwide. His work explores the leading edge of personal and collective transformation, combining meditative practices, somatic and subtle awareness, and conscious cultural engagement. Thomas also founded the non-profit Pocket Project, with the aim of exploring and healing collective trauma through large-scale group processes.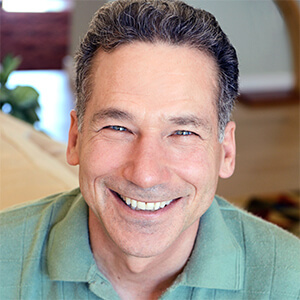 William Ury
William Ury, co-founder of Harvard's Program on Negotiation, is a leading expert on negotiation and mediation and the co-author of Getting to Yes, one of the world's best-selling books on negotiation. He is currently a Distinguished Fellow at the Harvard Negotiation Project. He has taught negotiation and mediation to tens of thousands of corporate executives, labor leaders, diplomats, and military officers around the world.
Course Curriculum
Course Information
Available in days
days after you enroll
What Students are Saying about Meditate & Mediate

"A part of me expands with light and joy as I imagine a world where we commit to authentic transparent relating. Meditate & Mediate is not only an online teaching and transmission but a platform on which a new way of relating can flourish. It has fundamentally changed the way I relate to others through deeper listening, higher attunement capacity and increased subtle awareness competencies."
– Scott L., Healer and process facilitator, Scotland
---
"The Meditate & Mediate course opened my eyes to the role that trauma plays in all types of conflict, the role that we as mediators have in calling on the collective 'third side,' and how our nervous systems are a part of an evolution from the beginning of time. Each one of these areas was elegantly unpacked and examined in meaningful and impactful way through the course."
– Steve S., Mediator/Collaborative Attorney, Maryland, US
---
"The course was exceptional. Spiritual, practical and humanizing, it helped create and validate a 'ground of being' from which I could stand on with full confidence in my work on the contemporary issues of our day, from race relations to veterans issues."
– Kate A., Theatre Director, USA
---
"The course brought me precious insight into conflict resolution, helping me overcome personal situations with a deep sense of respect and dignity. This course has been a daily source of inspiration and growth."
– Begoña S., Brussels, Belgium
Frequently Asked Questions
When does the course start and finish?
Meditate & Mediate Essentials is a completely self-paced online course - you have full access to all course materials immediately and you may study them at the pace that is most comfortable for you.
Will I be able to download the course materials?
The course includes materials which you may download and keep on your own computer (subject to our
Terms of Use
). These include: audio file of the teachings, guided meditation audios, and transcript (PDF).
How long will I have access to the course?
After enrolling, you have unlimited access to the course for as long as you like - across any and all devices you own.
What is your refund policy?
If you are not satisfied with the course, you may contact us within 14 days of purchase to receive a full refund.

Essentials